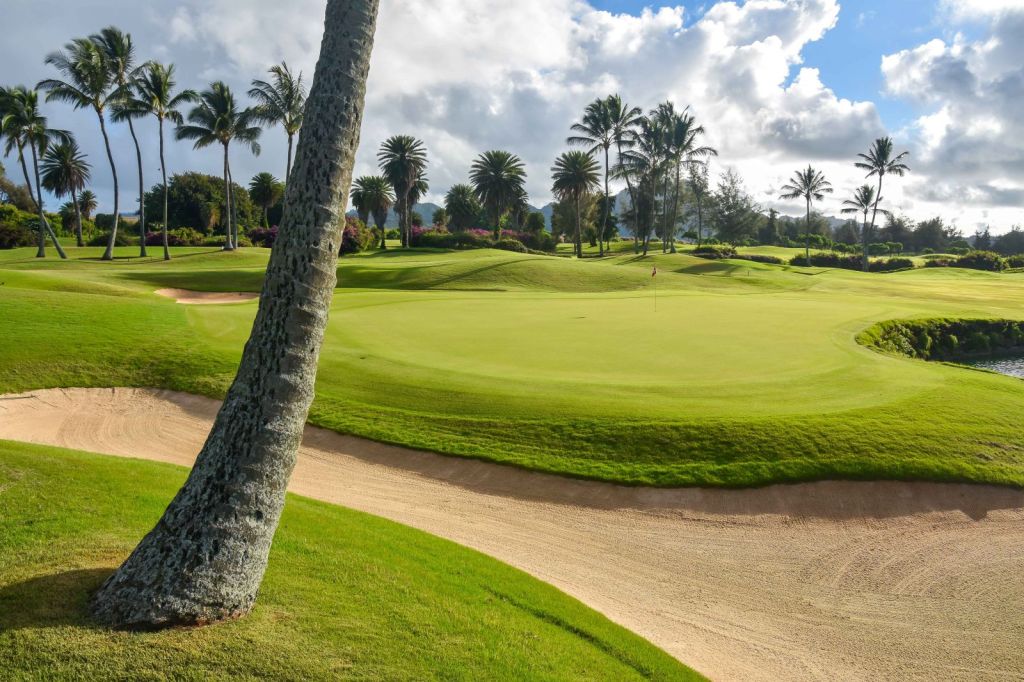 This #TipTuesday brings you an insider's tip on how to play the 18th hole at Poipu Bay Golf Course from golf writer Mike Dauplaise of Prime Golf Destinations. How would you play it? (Image courtesy of Patrick Koenig)
Poipu Bay Golf Course

No. 18 – Par 5
(550/525/517/467)
This medium-length par-5 features a risk-reward component near the green that provides a perfect setting for deciding a close match.
With the wind helping from the right, bigger hitters can reach this green with two good shots. If that is out of your range, then length is not a requirement because you will want to lay up on your second shot to take a pond out of play. A bunker in front of the pond keeps a few more balls dry, but going in there is only a mixed blessing. You'll still face a long sand shot over the corner of the pond, and that's no bargain.
Regardless of how aggressively or conservatively you play this hole, the pond hugging the front left side of the green will catch your attention. This is a fun finishing hole and an opportunity for a closing birdie … or not. That's what makes it fun.