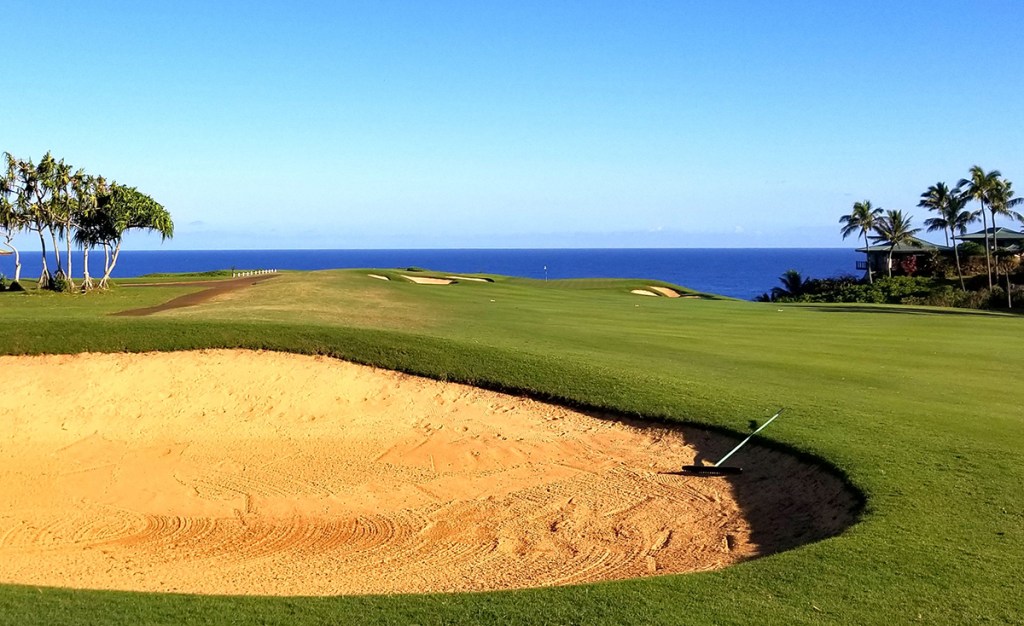 Keep Your Eyes on the Prize on the Gorgeous 6th at Princeville Makai
This #TipTuesday brings you an insider's tip on how to play the 6th hole at Princeville Makai Golf Club from golf writer Mike Dauplaise of Prime Golf Destinations. How would you play it? (Image courtesy of Mike Dauplaise)

Princeville Makai Golf Club
No. 6 – Par 4
(446/409/395/367)

This straightforward par-4 heads out toward the ocean and some incredible views of the Pacific. The wind becomes a bigger player out here, and a few degrees of direction can make all the difference in the world. The wind generally helps from the right.

Bunkers frame the generous landing area off the tee and guard both sides of a large, but narrow green that appears to sit on the edge of the bluff. Short is the only safe miss, as right leaves you well below the putting surface and left presents its own challenge from above the level of the green. The ocean provides a gorgeous backdrop to a hole generally devoid of trees.