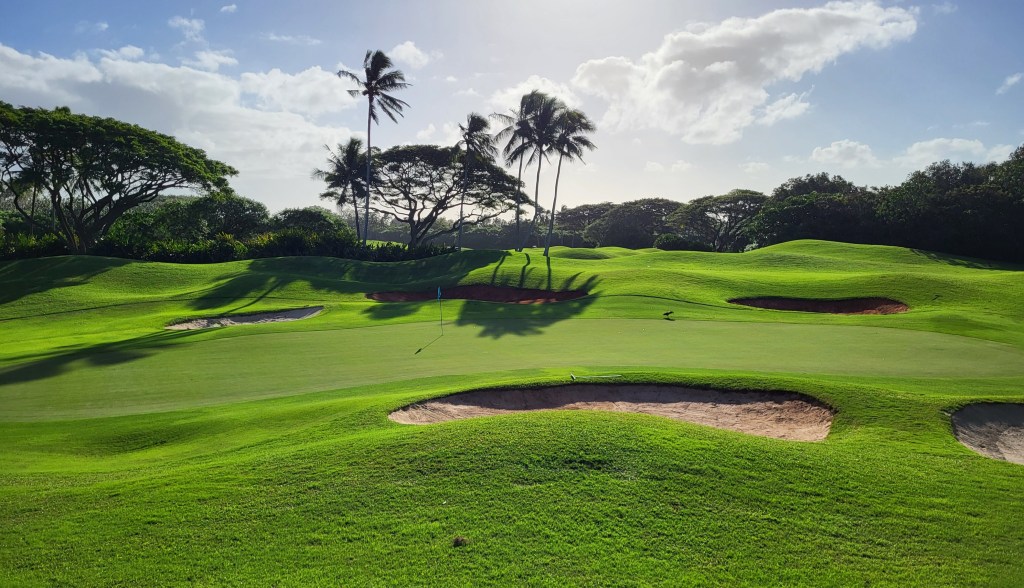 This #TipTuesday brings you an insider's tip on how to play the 4th hole at The Ocean Course at Hokuala from golf writer Mike Dauplaise of Prime Golf Destinations.
How would you play it? (Image courtesy of Mike Dauplaise)
The Ocean Course at Hokuala No. 4 – Par 4 (506/500/470/380)
This short par -5 offers perhaps the best opportunity for birdie on the Ocean Course at Hokuala, with the green reachable in after two solid shots for longer hitters. The best angle off the tee is over the corner of a long bunker down the left side to a fairway that angles from right to left. The trade winds blow from left to right, accentuating a right- hander's slice toward the fence line. The long green angles from left to right, and mounds short and right make back-right pin positions nearly blind. Several bunkers also guard your target, leaving short and left as the safest place to miss.